Staffing Services
Are you in need of filling last minute client requests or shifts? Abide Home Care is happy to help. We can easily fill in the gap for your business to ease your load by providing caregivers to fill those last minute shift requests for your Personal Care Home or Assisted Living Facility. Every Abide caregiver is thoroughly screened, trained, insured, and RN supervised. We also make sure every caregiver has the needed professional qualifications.
We know every person is unique - just as their care plan should be. Here are some of the ways we can help and assist our clients with:
Bathing, toileting, & grooming
Dressing & wardrobe selection
Eating & ambulation
Medication reminders
Companionship
Picking up prescriptions
Driving to appointments
Shopping & meal preparation
Social events & dining out
Laundry & dry-cleaning
Light housekeeping
Attending church services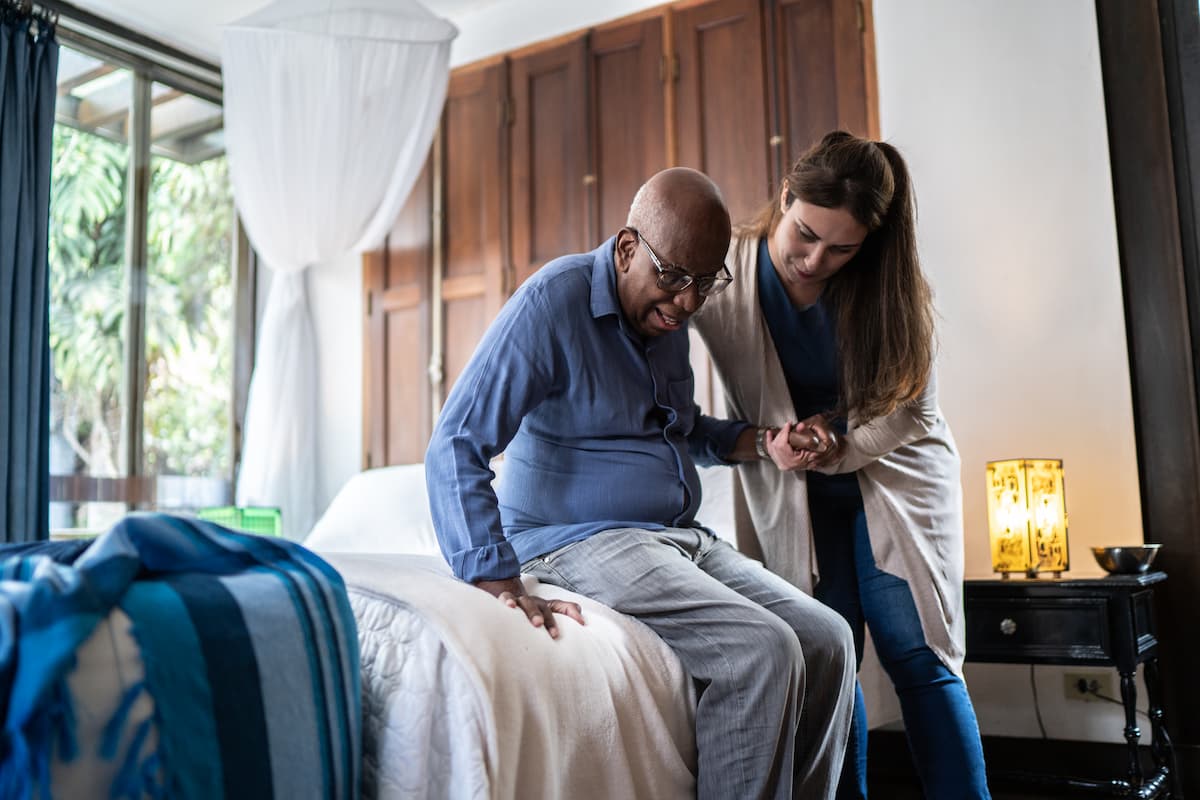 24 hours a day, 365 days a year
Trusted Caregivers
You can trust our caregivers with the safety and well-being of your loved one because every Abide Home Care caregiver is thoroughly screened, trained, insured, and supervised by a Registered Nurse.
Qualifications of all In-Home Caregivers
Certified Nurse Aide or Personal Care Assistant certification
Safe driving record
Negative tuberculosis test
Clear drug screen
Clear criminal background check
I chose them because we were referred by someone.They have helped us the most by taking care of his needs which really makes the family feel better. The caregiver is very flexible and thorough. She is very responsive to him.
Carol F.
Griffin, GA Family member
I like the caregiver they chose for us. My husband was a Delta pilot and she used to be a Delta flight attendant, so they had something in common.She takes him out to eat and he does horseback riding.She is just a joy and they both enjoy the time they spend with each other.
Pam B.
Peachtree City, GA Family Member
I like how friendly and willing to help me. I like the response I get and the caregiver is wonderful.They have helped me by cleaning my house.They are there to do anything else if I need more help such as a doctor's appointment.
Elizabeth S.
Hampton, GA Client
The caregivers at Abide Home Care met all of my needs. They went above and beyond to ensure my mother was taken care of, giving me peace of mind. She has been happier, and I can finally be a daughter again. I will forever be grateful for the loving team at Abide Home Care. God Bless You, all!
Mary S.
Waycross, Georgia Family Member
They have caring staff and personnel.They listened to my father's stories and bonded with him, it became personal for them. I appreciate them being open and honest. They went above and beyond and focused on my dad.
Rolland R.
Morrow, GA Family Member
I could not even have a job right now if it weren't for them coming in. They do everything from bathing to going to doctor's appointments, they dress her, wash sheets, make food, etc. They know exactly what I need as far as matching our home living situation. They work hard to find the right people, even if we have to go through a few people to get there.
Sandy H.
Jackson, GA Family Member
I've had very good success with them. The lady we have now is great.The girl shows up on time and she's able to take me places and do my shopping and is very knowledgeable.
Howard O.
LaGrange, GA Client
We could not have done it without them since we live away from her. They went above and beyond to help her out.They developed a good relationship with her. They developed good relationships with us too.
Ann L.
LaGrange, GA Family Member
They were very responsive as far as setting up everything I needed, and I didn't have to keep calling. They did what they said they were going to do.They were very helpful to me and my family. My mother was taken care of very well, and my mother loved her caregiver.
Vincent M.
Ellerslie, GA Family Member
Our caregiver is awesome, and they have done everything they need to do for us. They are always available when we need them for service.
Krista W.
LaGrange, GA Family Member